Digital Content
---
Digital Content (E-Books And Courseware)
The College of Lake County online bookstore offers (optional) digital versions of physical textbooks for a wide variety of courses. Choosing digital content saves money. There is nothing to pick up or have shipped. Access information is sent to the student's email address.
Please Note:
When creating your clcbkst.com account, be sure to enter an active CLC student email address (____@stu.clcillinois.edu) and double check that it is typed correctly.
Order confirmations, online access instructions, temporary passwords and all other important order information will be sent to this address.
Website Definitions And Helpful Purchasing Info:
Digital textbooks are listed with (DC) after the title.
Binding: Digital Content.
Digital Rental means access to the online textbook, at the price shown, for one semester. Select courses may also offer 1- or 2-year digital rental options.
Courseware is learning material that is much more than just an E-book. It includes homework, quizzes, study aides, and more! Many instructors use courseware in their classes to enhance learning experience.
How To Locate Your Digital Access Instructions:
After placing your order, you will see a link to access your materials right away.




Digital access information and directions will be sent to your student email.

Example of email from e-book purchase.




Example of email from courseware purchase.




Didn't get the email? Access your materials from your Order History at clcbkst.com.
Sign into your clcbkst.com account, click order history, and click on the order number to see the link to your digital materials.


How To Access Your E-Book
For e-books you will access your materials straight from clc.redshelf.com.
The email address you placed your order with will automatically be set up on the Redshelf site. This should be your example@stu.clcillinois.edu email address.
Click "Log In" at the top, right-hand corner of the page.

Either log in to your redshelf account or enter your student email address and click "Forgot Password." You will receive a link to your email to reset your password.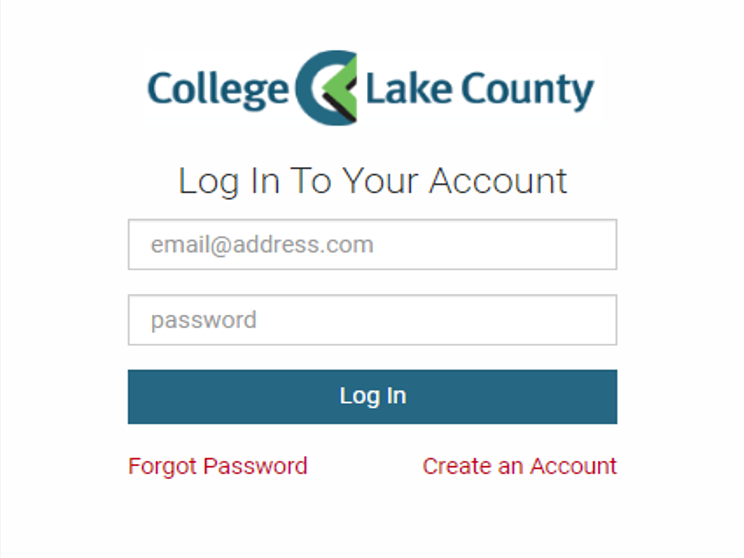 After logging in, you should see your e-book on My Shelf and you will be able to begin reading straight from there.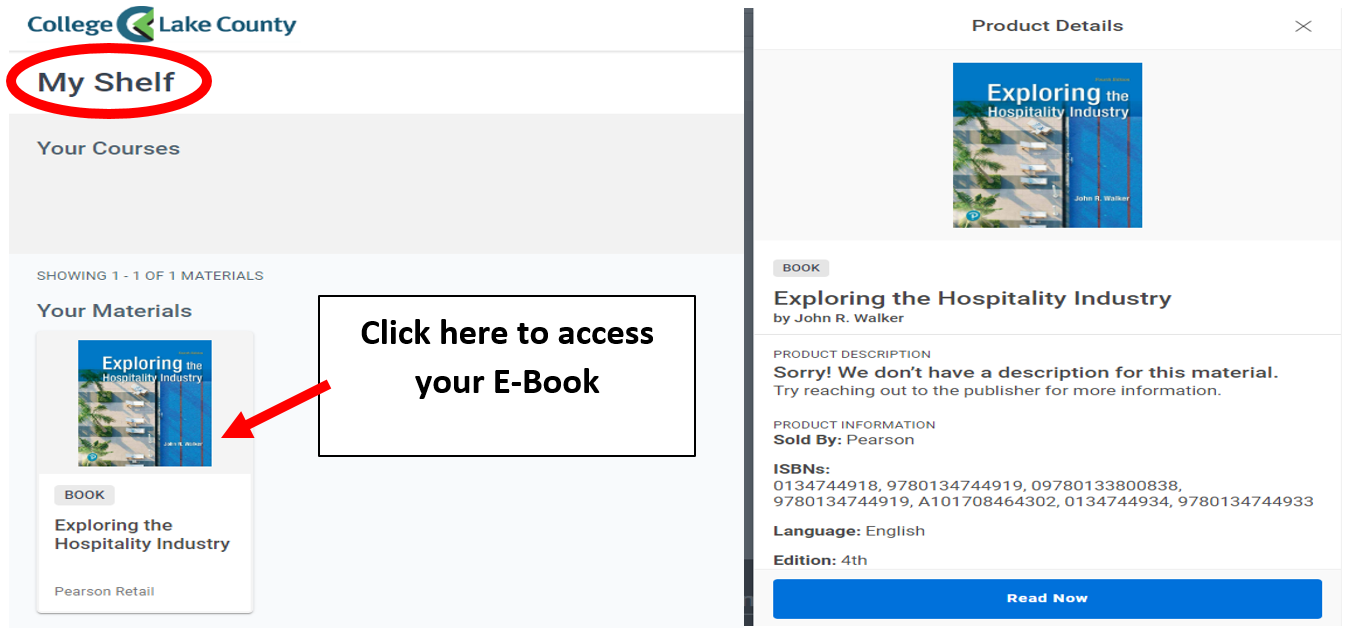 How To Access Your Courseware
After clicking Redeem Your Books, the following screen will pop up with step-by-step instructions on how to access your courseware.

Paste your code into the Redeem Code box on clc.redshelf.com.

This will take you to your My Shelf page where you courseware link will be.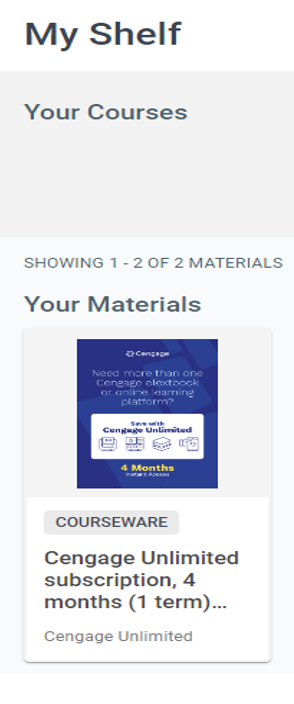 Click on Your Materials which will take you to your access code.
Click Copy Code To Clipboard and then click Access Courseware.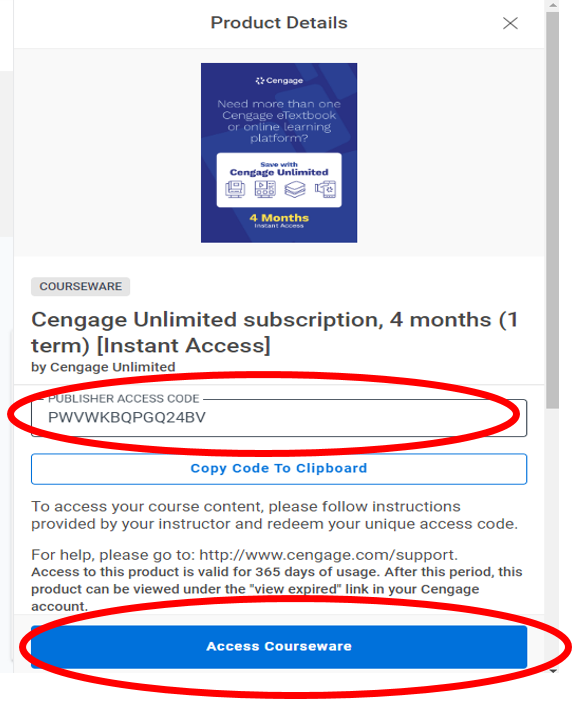 This will bring you to the publisher's website where you will log in or create an account.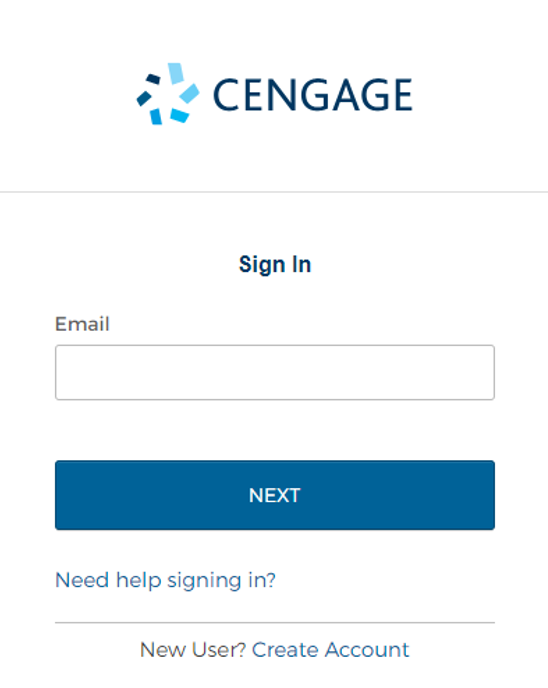 After creating an account and logging in, you will be brought to the publisher's courseware platform to access the materials.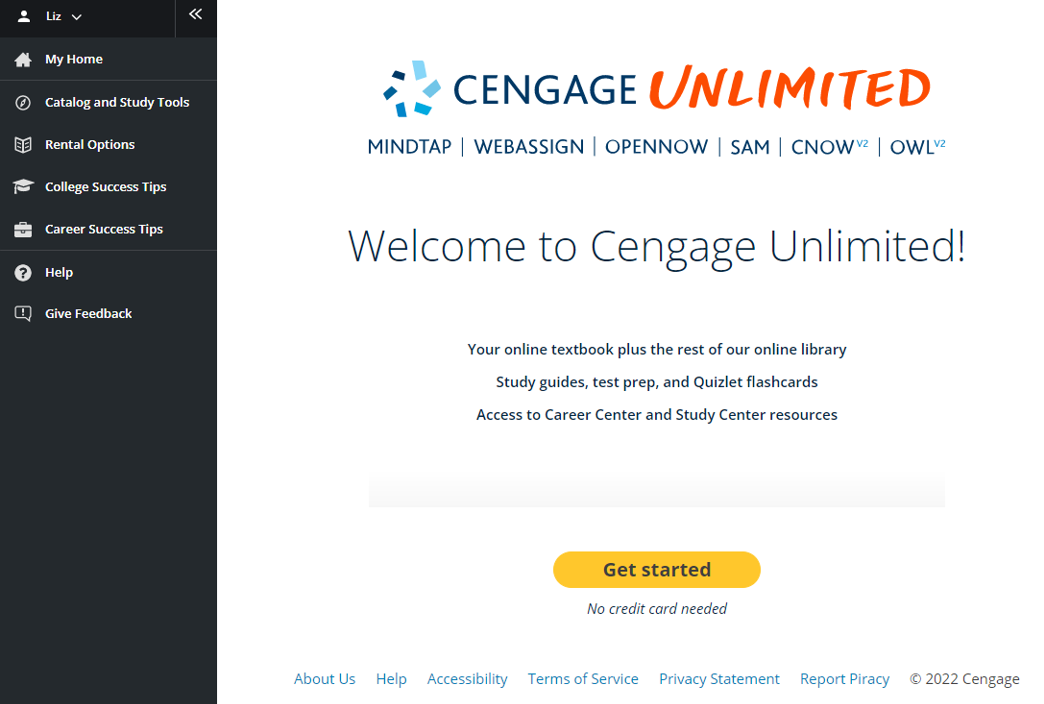 You will then look for the Enter Access Code / Course Key link near the top of the page.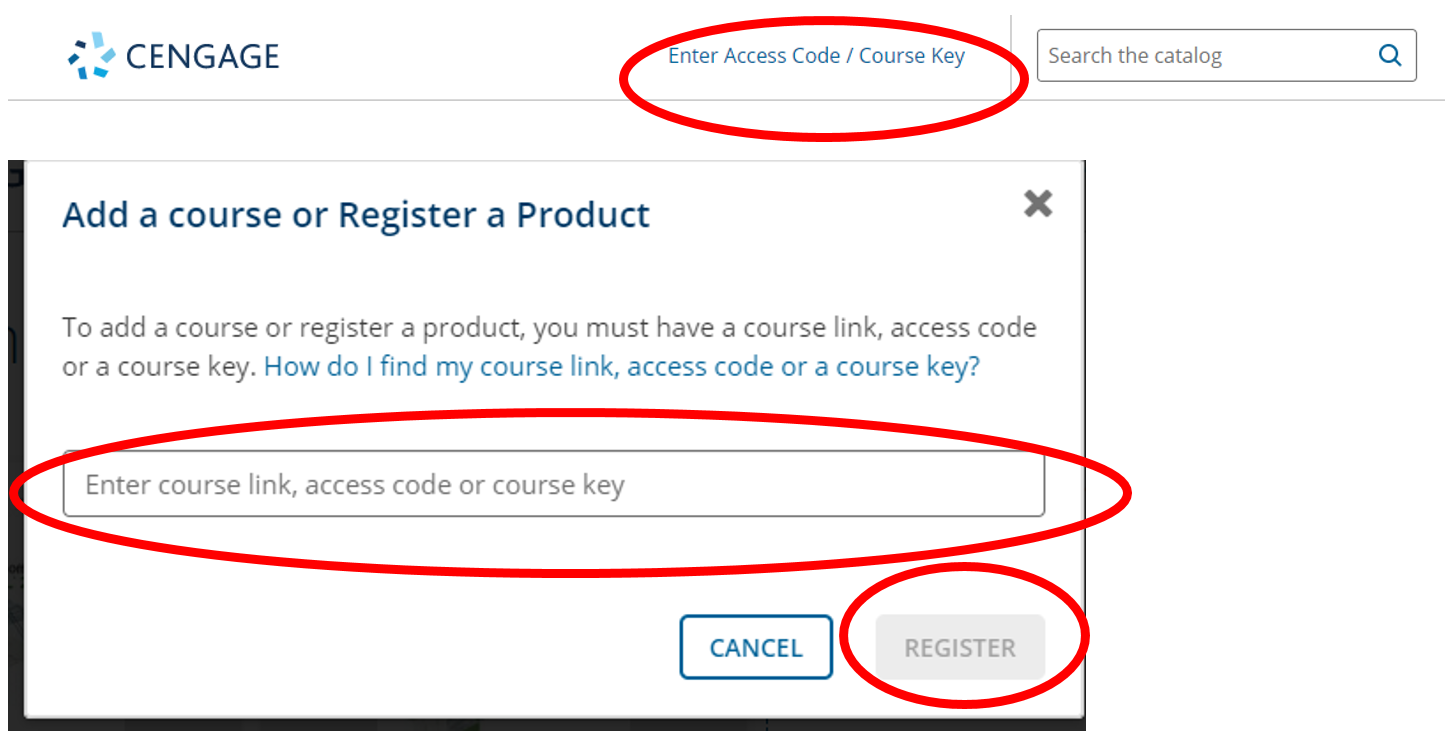 After registering you will be able to access your digital materials through Canvas.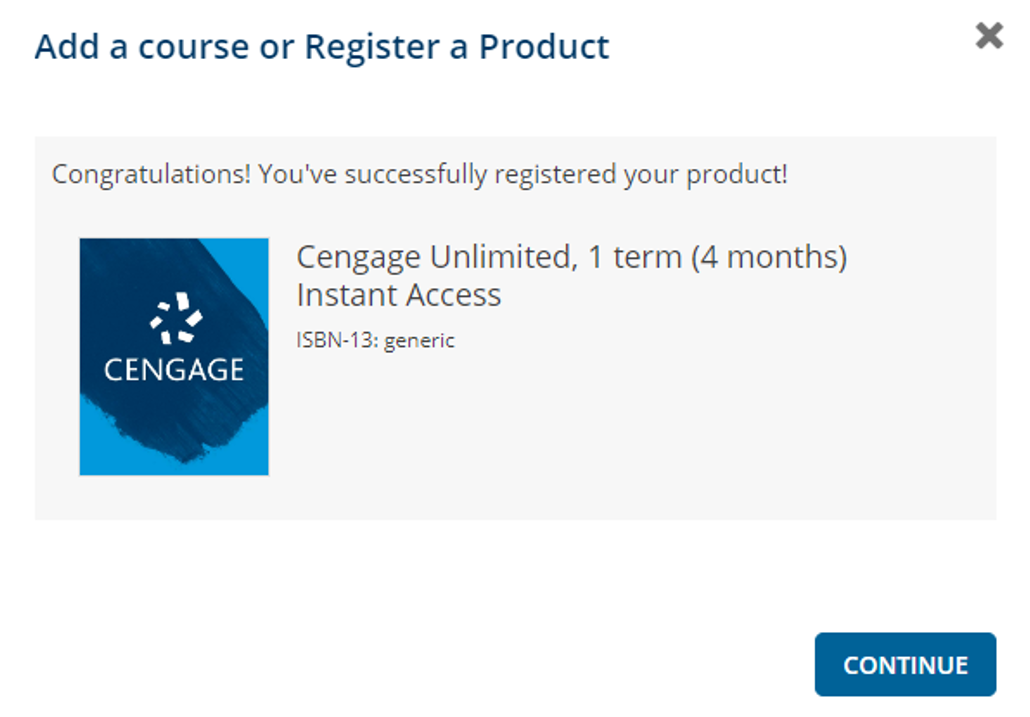 Need Additional Help?
What Digital Can Do For You:
Digital Help And Troubleshooting:
Visit http://Solve.redshelf.com for common troubleshooting tips and more!
Cookies And Other System Errors:
Courseware Troubleshooting:
Wrong Email Address Used When Placing Order:
Submit A Request For Help From Redshelf: